It's now well over halfway through National Novel Writing Month, but not too late to talk writing strategy.
Although participants in the National Novel Writing month have to produce only 1650 words a day, that's never been enough for me. I like 2000.
This is probably because it's the number Ray Bradbury gave in one of his books on writing. Stephen King gives that number too, but I heard it from Bradbury first (or read it, as the case happens to be).
Whether your write 1650 or 2000, this question remains: why is having a fixed daily goal important?
In the words of … well, me: it's all about rhythm, baby.
Just as we know there are rhythms for eating and rituals for sleeping, keeping pace with your writing by reaching a particular word count every day is extremely useful for deepening what you are writing in terms of plot, character, and symbolism. It also helps build your creative stamina.
In essence, the more you write about your story, the more you find out about it. The more you put time into the writing, the more material you have to reshape when it comes time to wrestling that second draft. This is true even if the words you write to get to 2k per day amount to very little in terms of quality. The first time I wrote a November Novel, I wound up throwing half of the writing away. But, had I not produced the clouds that would eventually drift away, there would have been far fewer bricks in the tower of my story that remained.
Here are some practical tips you can use to get your own 2k on paper or on your computer screen every day.
Break Your Sessions into 500 Word Chunks
When writing, you can simply decide to finish 500 words at a time, rather than working towards all 2000, or some undefined number. You could also choose to do 200 words at a pop, or any other number, so long as you avoid the overwhelm of writing them all at once.
Keep Notes for Tomorrow
It was Hemingway who said, "When you're going good, stop writing." I'm not sure that this is the best advice to follow, but what he meant was that knowing what you're going to write the next day is a powerful strategy. Perhaps feeling the pulse of the writing to come is what he was talking about too.
How's to keep track of the writing for tomorrow? Keeping a pad alongside your keyboard at all times is a great habit to get into. Carrying a notebook with you is good as well. You can also write notes within your writing document itself and erase each point as soon as you've addressed it.
Record Sections of Your Story Using Your Phone
These days, most of us have a phone with a voice memo app. This is a powerful way to use your commute for writing purposes. James Joyce dictated much of Finnegan's Waketo Samuel Beckett, so there's nothing absurd about speaking your daily word count as you walk from the parking lot to your office. You can use special software that slows your voice down for word processing the dictation later, or simply outsource the work to a typist.
Practice the Dark Art of Bibliomancy
Bibliomancy is a kind of literary sorcery that helps any time you're stuck for that next idea. You can practice Bibliomancy by flipping through another novel, a magazine, a catalog or by using the Random function on Wikipedia. Reading the biographies of different kinds of people can help you come up with all kinds of situations that your characters might face.
Forget About Writer's Block
Yes, forget about it. There's no such thing. Thinker's Block, on the other hand, is a huge problem.
How to overcome it? One method is to write your own name over and over again. This quickly gets so boring that it will literally be only a matter of minutes, if not seconds before you think of something else to write. I'll leave it up to you to decide whether or not your own name counts toward your daily goal of 2k.
You can also practice writing backwards with your non-dominant hand. Michael J. Lavery talks about perfecting cursive writing in both hands as a method of growing the brain, and having done this for a while after encountering some of his lessons online, I can vouch for his claims. The best part is that writing challenges like this sends oxygen rich blood to your brain that stimulates not only creativity, but also brain health as wealth.
Write It as an Email
It's a weird trick, but sometimes it helps to write portions of your story in the body of an email. We're so conditioned to compose this way, that it may come more naturally when you are looking at the familiar composition window that you use several times a day. It's like the Pavlov effect applied to novel writing.
Use Index Cards
Using index cards can help in numerous ways. You can use them to help order and reorder major plot points, but also aspects of your characters that you want to introduce gradually over the duration of your story. If you limit yourself to writing out the material needed to knock off one or two index cards at a time, you'll be done before you know it.
Understand How Plot Works
There's no end to the storytelling gurus you can read when it comes to understanding plot. Nor should there be. The more often you read everything from Aristotle's Poeticsand Carlo Gozzi's 36 Dramatic Plots to Stephen King's On Writing: A Memoir of the Craftand John Truby's The Anatomy of Story, the better.
In sum, there is really no reason why anyone can't write 2000 words a day.
That said, it's important to take care of your health during the process. Get up regularly, stretch, and don't forget to those other rhythms: eating and sleeping. No point writing a book you'll never read.
Featured photo credit:  Girl thinking and looking at the paper via Shutterstock
---
Scroll down to continue reading article
Read Next
---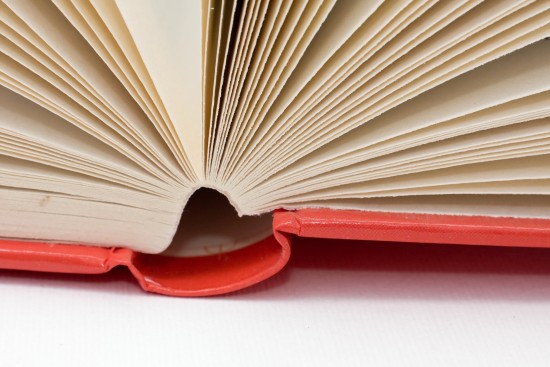 This is a question we get from time to time. There are instances when you're given an assignment, not by word count, but assigned by the number of pages. For example, "Write a paper four pages long." If you get an assignment to write four pages, one of the first questions that will likely come to mind is, "How many words are in four pages?" If you need to figure out words per page, you can use a words per page calculator.
The truth is there is no definitive answer to this question. The number of words it will take to fill a page will depend on a number of factors including the type of font used, the font size, spacing elements, the margins used on the paper, the paragraph length, etc. For example, if the assignment says the writing should be in 10-point font, it's going to take a greater number of words to fill a page than if the assignment requires a 12-point font.
For those who need a general rule of thumb, a typical page which has 1-inch margins and is typed in 12 point font with standard spacing elements will be approximately 500 words when typed single spaced. For assignments that require double spacing, it would take approximately 250 words to fill the page. For an assignment that requires you to write four pages, you can make the estimation that you'll need to write approximately 2000 words for a single spaced paper, or 1000 words if the assignment is double spaced. Again, the type of font used can make the word count higher or lower, but it's a good rule of thumb for those who are simply looking for a general estimation.
Since there can be a large variation on the number of words needed to fill a page, most papers are no longer assigned by page count. They are instead assigned by word count. That is, an assignment, essay or paper will likely be assigned as 1500 – 2000 words rather than 3 – 4 pages. This way it is much more difficult for the writer to "game the system" by using large fonts and excessive spacing to meet the writing criteria.
If you are given a writing assignment with a page number, the best thing to do is go directly to the person who made the assignment and ask for a word count. This will take away all the variations and help ensure your writing assignment meets expectations. If it's for something informal and you simply need a general guideline, you can find it below.
How many pages is…
The below list is an approximation, and actual pages will differ depending on a number of factors mentioned earlier in this article. Use the below information for a general reference, but don't assume it will be the case at all times. Here are basic word to pages conversions:
500 words is 1 page single spaced, 2 pages double spaced.
1,000 words is 2 pages single spaced 4 pages double spaced.
1,500 words is 3 pages single spaced, 6 pages double spaced.
2,000 words is 4 pages single spaced, 8 pages double spaced.
2,500 words is 5 pages single spaced, 10 pages double spaced.
3,000 words is 6 pages single spaced, 12 pages double spaced.
4,000 words is 8 pages single spaced, 16 pages double spaced.
5,000 words is 10 pages single spaced, 20 pages double spaced.
7,500 words is 15 pages single spaced, 30 pages double spaced.
10,000 words is 20 pages single spaced, 40 pages double spaced.
20,000 words is 40 pages single spaced, 80 pages double spaced.
25,000 words is 50 pages single spaced, 100 pages double spaced.
30,000 words is 60 pages single spaced, 120 pages double spaced.
40,000 words is 80 pages single spaced, 160 pages double spaced.
50,000 words is 100 pages single spaced, 200 pages double spaced.
60,000 words is 120 pages single spaced, 240 pages double spaced.
70,000 words is 140 pages single spaced, 280 pages double spaced.
75,000 words is 150 pages single spaced, 300 pages double spaced.
80,000 words is 160 pages single spaced, 320 pages double spaced.
90,000 words is 180 pages single spaced, 360 pages double spaced.
100,000 words is 200 pages single spaced, 400 pages double spaced.
Below are basic pages to words conversions:
1 page is 500 words single spaced, 250 words double spaced.
2 pages is 1,000 words single spaced, 500 words double spaced.
3 pages is 1,500 words single spaced, 750 words double spaced.
4 pages is 2,000 words single spaced, 1,000 words double spaced.
5 pages is 2,500 words single spaced, 1,250 words double spaced.
6 pages is 3,000 words single spaced, 1,500 words double spaced.
7 pages is 3,500 words single spaced, 1,750 words double spaced.
8 pages is 4,000 words single spaced, 2,000 words double spaced.
9 pages is 4,500 words single spaced, 2,250 words double spaced.
10 pages is 5,000 words single spaced, 2,500 words double spaced.
15 pages is 7,500 words single spaced, 3,750 words double spaced.
20 pages is 10,000 words single spaced, 5,000 words double spaced.
25 pages is 12,500 words single spaced, 6,250 words double spaced.
30 pages is 15,000 words single spaced, 7,500 words double spaced.
40 pages is 20,000 words single spaced, 10,000 words double spaced.
50 pages is 25,000 words single spaced, 12,500 words double spaced.
60 pages is 30,000 words single spaced, 15,000 words double spaced.
70 pages is 35,000 words single spaced, 17,500 words double spaced.
75 pages is 37,500 words single spaced, 18,750 words double spaced.
80 pages is 40,000 words single spaced, 20,000 words double spaced.
90 pages is 45,000 words single spaced, 22,500 words double spaced.
100 pages is 50,000 words single spaced, 25,000 words double spaced.
(Photo courtesy of Horia Varlan)